FUN – TEAM BUILDING – COACHING
EXPERIENCE CHALLENGES TOGETHER
More than 20 years developer and
organizer of fun and challenging games.
FUN – TEAM BUILDING – COACHING
EXPERIENCE CHALLENGES TOGETHER
More than 20 years developer and
organizer of fun and challenging games.
FUN – TEAM BUILDING – COACHING
EXPERIENCE CHALLENGES TOGETHER
More than 20 years developer and
organizer of fun and challenging games.
Team
Creative, professional and passionate
Support Corsendonk is led by a team of 3 employees. From left to right:
Christophe Kox, a fixed value for 15 years. He takes care of price quotations, planning and organisation
Tinne Thielemans, already 17 years at Support. She is responsible for invoicing, cooperation contracts and the coordination of events
Mark Van Bergen as founder 20 years in the field, creative project developer, research and teacher of group dynamics.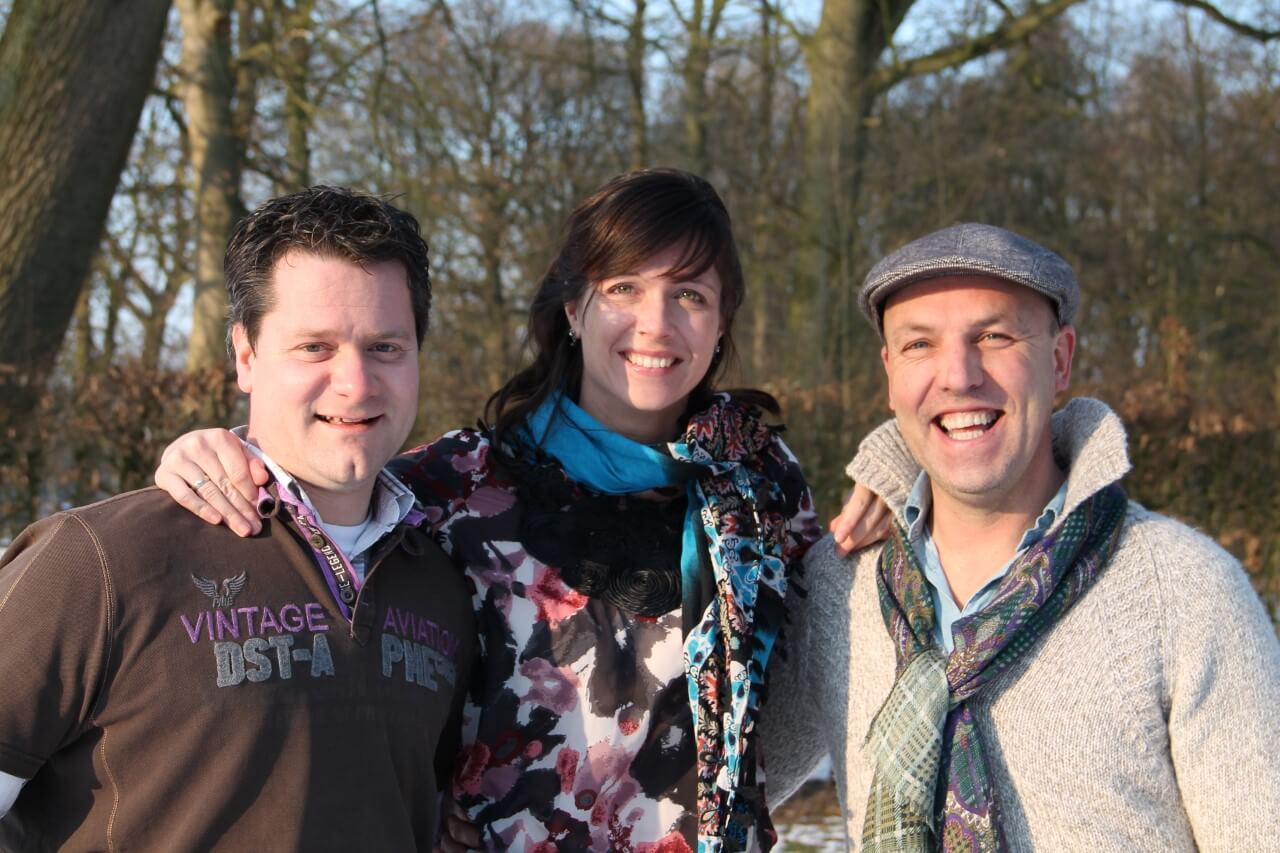 Depending on the nature and size of the projects, we appeal to our team. Meanwhile, a team of 20 employees have been brought together, working almost every week throughout the year. Most of us have been actively involved for 10 years. But we are constantly looking for good employees. The most important starting point to work at Support Corsendonk is being passionate about the profession.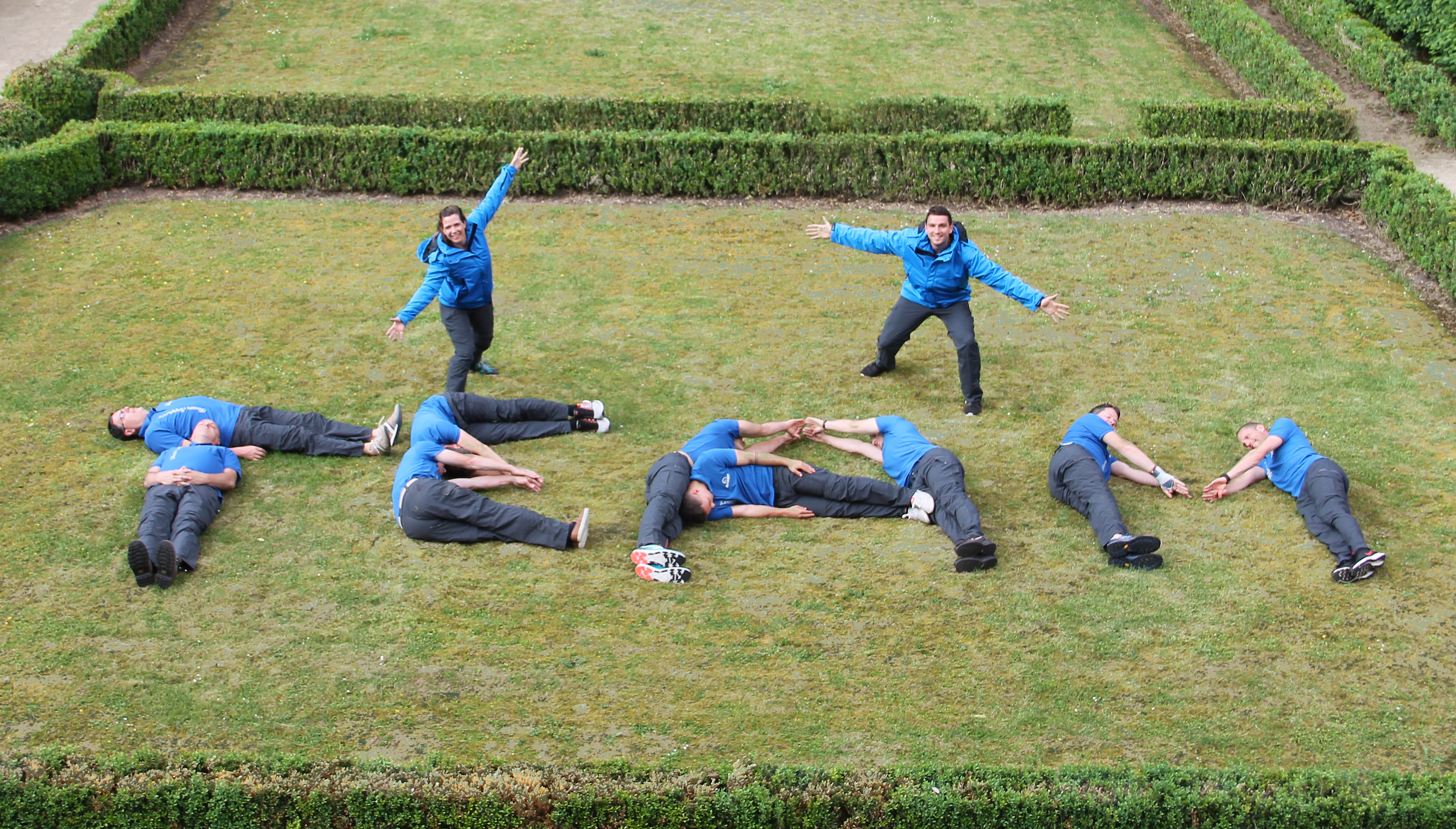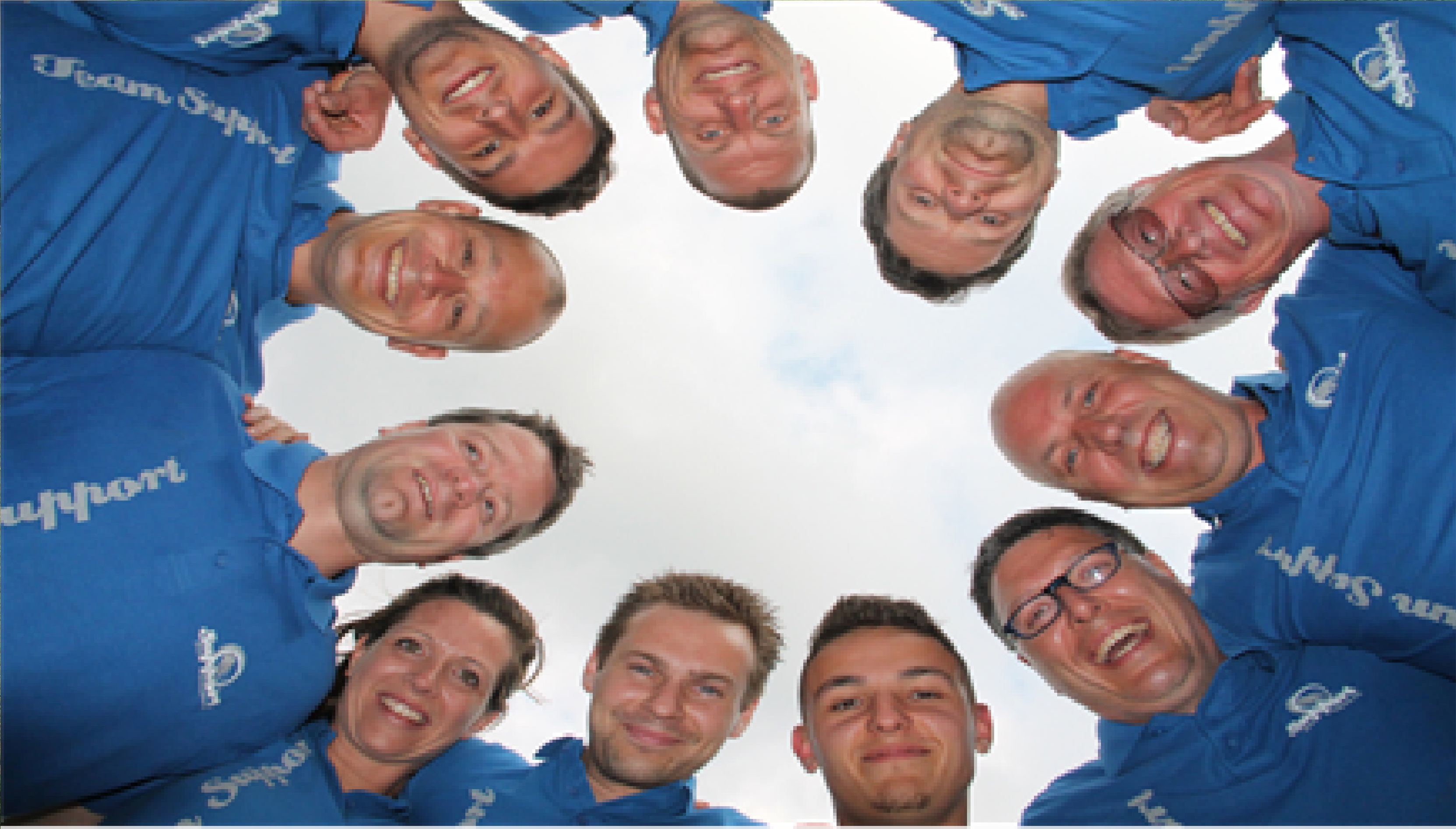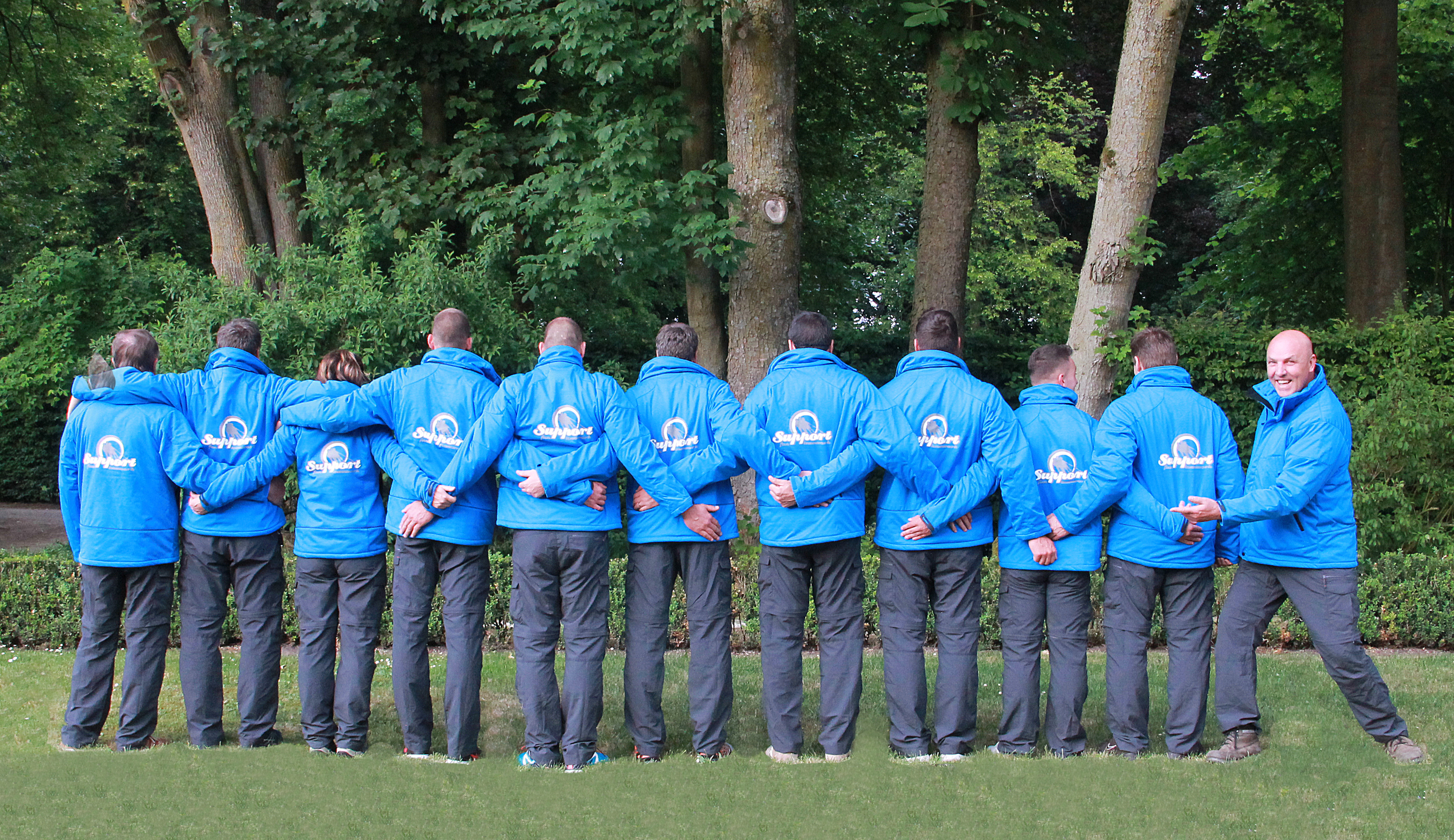 A good supervisor's profile:
To have respect for each participant, being able to listen, being able to deal flexibly with assignments in function of the team and the goal, to have respect for materials.
Guidance training:
The knowledge of the products is taught. Everything about safety too! Support Corsendonk organises training and refresher courses for its employees on personality profiles, group dynamics, working with teams, leadership styles, etc. All this to expand their knowledge and luggage and thus help them to give substance to good debriefings with content to the participants.
Vision
Learning can be done in many ways. We start from the experience.
…. words say a lot. To experience something often much more….
Our offer is like a box full of tools from which we draw to design programs. Our challenge is to choose the right tools and offer them in the right way.
We believe that the return and involvement of people in a group is greater if one has a certain freedom. Give room to be creative and we always guarantee you a positive result. This is our way of working.
Learning is one thing, having fun is an equally important factor. Hence our continuous search for the design and delivery of original products where both are present.
Support Corsendonk invests in 2 things:
Developing products / tools
Supporting and bringing a good program
…. do what you are good at and leave the rest to others…. We remain focused on our core business. For all the rest, such as catering, overnight accommodation, sound & light…. we call on our regular partners, each expert in his profession.
We continue to invest in new products and concepts. Each product must be: substantiated, of good quality, innovative, durable, distinct and distinctive
We receive a lot of good feedback from our customers about the way we guide them. We therefore continue to invest in training our guidance.
Company
Corsendonk Support was founded in 1997.
Corsendonk Support is growing, not in size but in depth. Our strengths are therefore given our priority attention.